LATEST NEWS
April 16th-26th 2018 Artsplay Nurseery Project.

Delightful time with 17 different groups of Nursery children in the Inverness area, from Tain to Drumnoadorchit.. Teaching about bubbles and the wonder of their shapes and colours.


April 2018
Hilton parish Weekend.
Dot makes a 40foot + bubble at Abernethy Christian Centre.


August 10th St Boniface Fayre Fortrose.
I have been attending this event for the past few years and enjoy the way the children so appreciate the bubble garlands.

August 2017 Belladrum
The Highland music festival asked for 2 sessions of bubbles blown over the main arena during the music acts.
​Not so easy since the wind was lacking but some nice bubbles in the rain and mud and lots of very happy children and adults asking about the bubble mix. Certainly the bubbles made a lot of very wet people feel a bit better about things.


June 2017 ​
​Portsoy Boat Festival
Good day again, a strong wind but the rain stayed away and the bubbles looked good as usual.
​
​
Another visit to the Bield with Andy Lang and his group of pligrims from Germany. Indoor bubbles string, stories and some Kirigami all received very well.


May 2017

Book Bug Festival Callender Park May 17th. A good crowd of children and the garlands in particular were appreciated. A bit low on humidity but still a nice display.
​April 2017
March 2017
New bubblestrings poster created for me by my daughter Dorcas. Thank you so much it's great.
January 2017
December 2016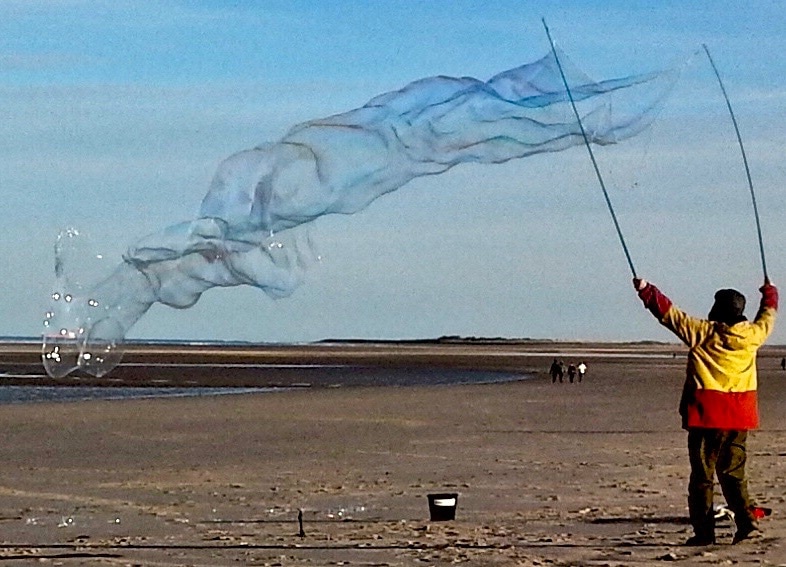 ---
September 2016
​July/August 2016
June 2016
May 2016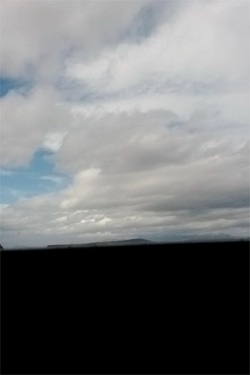 ---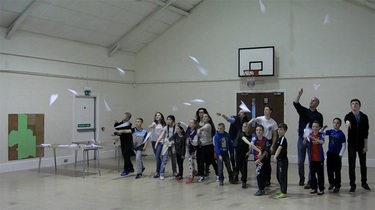 ---
March April 2016
January 2016
December 2015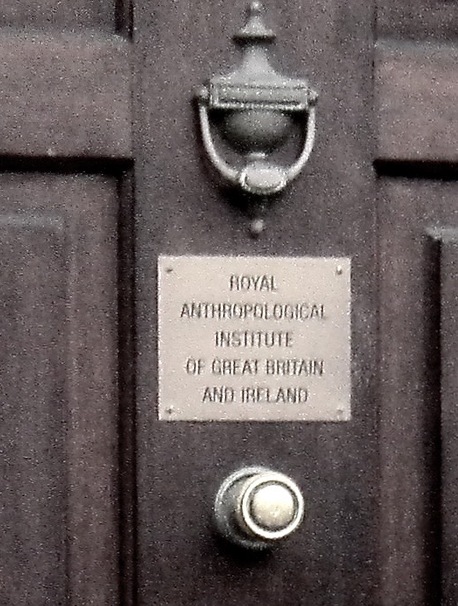 ---
November 2015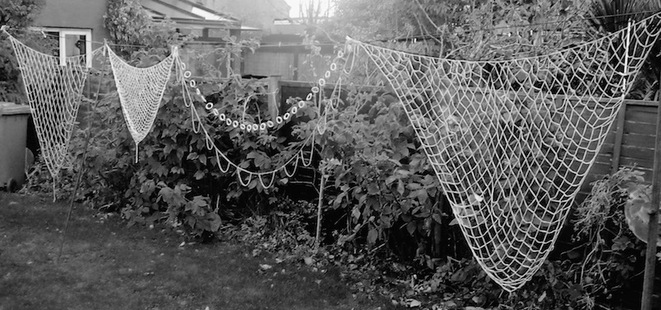 ---
October 2015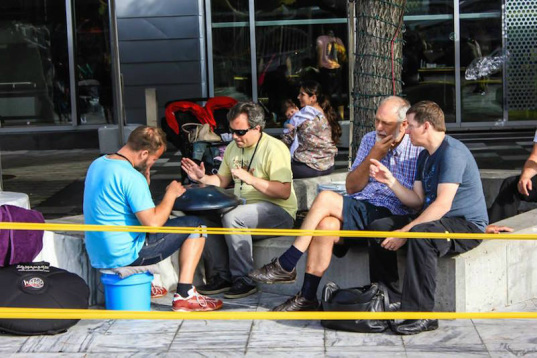 ---
September 2015
ARTSPLAY again asked me to do a series of bubble shows for nursery schools in the Inverness area this month . Great fun seeing all these 3 and 4 year olds get to touch bubble put bubbles in bubbles and chase bubbles from the bubble net.
A new addition thanks to Thommy from Munich who gave mw a new tiny bubble blower when we met in Boston. I blow tiny touchable bubbles by the thousand and allow all the children to catch as many bubbles as they can on their fingers.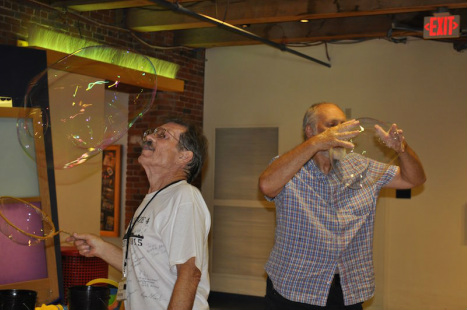 ---
July & August 2015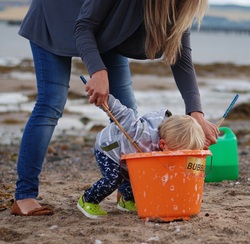 ---
June 2015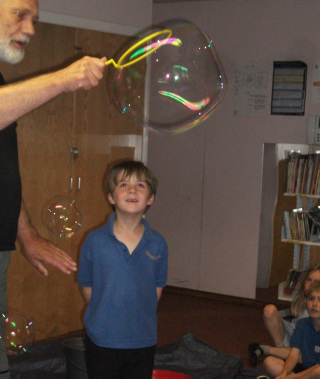 ---
---
May 2015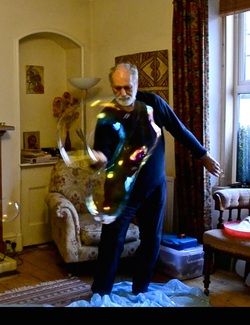 ---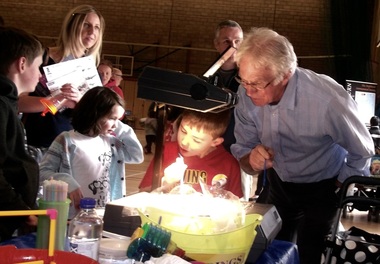 ---
April 2015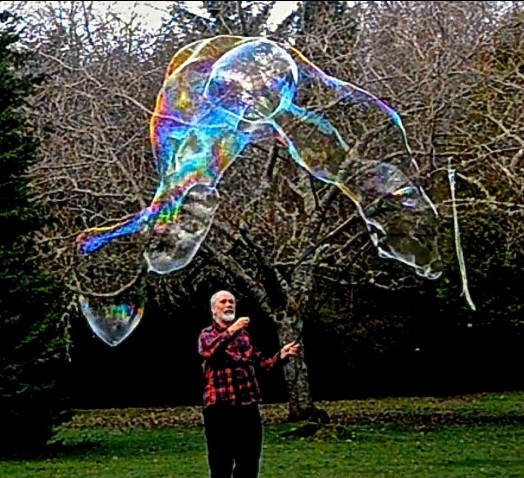 ---
March 2015
January 2015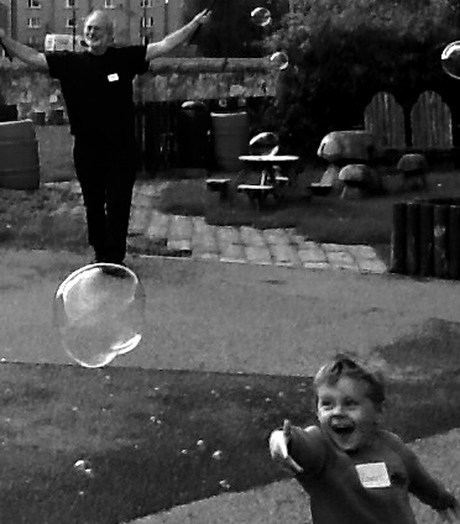 ---
December 2014
October 2014