Welcome to BUBBLESTRINGS
philipdnoble46@gmail.com

"Blow a soap bubble and observe it. You may study it all your life and draw one lesson after another in physics from it." Lord Kelvin
---
How to make Great Big Bubble Mix

Stir 1 teaspoonful ( 2.5 gms) Guar gum (available from eBay)
and 1 teaspoonful (2.5 gms) baking powder
into 75 cc Fairly Original washing up liquid
make up to 1 litre with warm water.​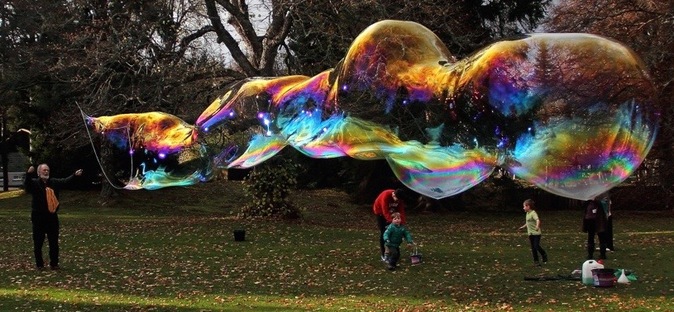 ​STRING GAMES
​


"In practise I have found very few people can resist the charm of string figures."

Kathleen Haddon
---


​ORIGAMI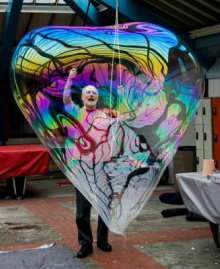 "Bubblestrings" provides marvellous opportunities for children, of all ages, to enjoy the wonderful worlds of soap bubbles, string figures and paper folding through practical experience.

This may take the form of workshops and performances which explore in a fun way various mathematical and scientific principles, such as topology, tensegrity, pattern and symmetry.
​

---